26 May
Infor Partners with People365 to Offer Expanded Payroll Solution Tailored for Customers in the Middle East & Africa
Infor offers People365 Payroll and Time Management solutions to customers along with Infor ERP and Human Capital Management solutions to enable automated and streamlined payroll functions while ensuring compliance with the region's rules and regulations
DUBAI, UAE – May 25, 2023 – Infor®, the industry cloud company, today announced it is expanding its offering in the Middle East and Africa with advanced payroll management, time attendance and scheduling solutions, after signing a strategic technology partnership agreement with People365, a UAE-based provider of human capital management (HCM) solutions.

The partnership enables Infor to offer its customers an advanced payroll solution that automates payroll functions in compliance with more than 72 countries' regulations across the MEA region, including all of Infor's key markets. Meanwhile, People365, the sole proprietor of all its intellectual property, will benefit by expanding its reach thanks to Infor's broad customer base and partner network, giving it access to the most capable, advanced and compliant technologies, while still being able to take its solutions to market directly.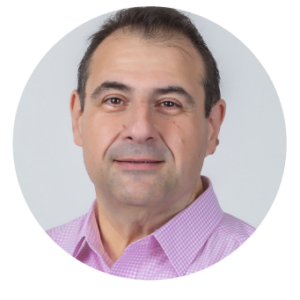 Kerry Koutsikos,
Infor VP & GM for EMEA emerging markets,
said:


"We're excited to offer People365's payroll and time management solutions along with our own cloud-based, industry-specific ERP and HCM offerings, and to bring our customers a unique experience that is tailored both for the MEA region and our target sectors of manufacturing and distribution. Customers increasingly need a payroll solution that brings true automation at scale and can unify their operations across the region's diverse markets. Through this partnership, we can help our customers overcome significant, complex challenges such as how to cope with the diverse payroll regulations across numerous jurisdictions, enabling them to focus their resources on their core business.
Infor selected People365 as its partner for several reasons: The company has been focused on providing HCM software for more than 32 years, over which it has developed its own payroll solution that is tailored for all industries including Infor's key focus sectors in the region: distribution and manufacturing. The solution can be delivered on-premises, on private clouds or public cloud as software-as-a-service. It also has a level of industry specificity that makes it fit well with Infor's solutions.

People365 Payroll solution allows organizations to generate accurate payroll easily and gives access to customized automated reports while ensuring compliance with the rules and regulations of the countries of operations, and remaining up to date with ongoing changes in labor laws.

People365 Time Management solution allows organizations to track employees' attendance in real time, while improving efficiency by smoothly implementing different policies and automated schedules, no matter the complexity of the needs.


Mr. Maher Chahlawi, CEO of People365

said:
"We're proud to partner with Infor and bring our solutions to a wider market, including Infor customers that already have significant deployments of Infor ERP and HCM solutions. Our solutions represent a great fit with Infor's. We expect to gain significant new business and help organizations in the region meet their HCM digital transformation goals in the areas of payroll and time management solutions."
About People365:
Being a leading HCM provider in the Middle East and Africa region, with over 32 years of experience, People365 is a comprehensive human capital management system (HCMS) consisting of the Time & Workforce Management, Payroll, HR, and Mobility modules. Having more than 1,200 references coming from leading companies in all types of industries, People365 is compliant with more than 72 countries' rules and regulations. The system helps companies manage the complete work cycle, from headhunting human talents all the way to retirement. People365 operates both regionally and globally, covering the MENA region through offices in UAE, KSA, Egypt and Lebanon.
Visit: www.people365.com
About Infor:
Infor is a global leader in business cloud software specialized by industry. We develop complete solutions for our focus industries. Infor's mission-critical enterprise applications and services are designed to deliver sustainable operational advantages with security and faster time to value. Over 60,000 organizations in more than 175 countries rely on Infor's 17,000 employees to help achieve their business goals. As a Koch company, our financial strength, ownership structure, and long-term view empower us to foster enduring, mutually beneficial relationships with our customers.
Visit: www.infor.com